Operator:
Hedwig Bollhagen International GmbH
Hedwig-Bollhagen-Str. 4
16727 Oberkrämer/Marwitz
Authorized representative:
Steffen Blochel [Geschäftsführer]
eMail:
info (@) hedwig-bollhagen.de
Telefon:
+49 - 3304 - 39800
Telefax:
+49 - 3304 - 398019
Commercial register:
Amtsgericht Berlin Charlottenburg / HRB 178393
VAT ID:
DE310343414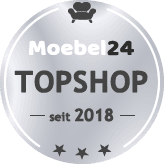 Copyrights:
©1934-2016 Hedwig Bollhagen International GmbH. This website is operated by Hedwig Bollhagen International GmbH. The layout of this website and all its contents are protected by copyright. All textual content is - unless stated otherwise - the copyright of Hedwig Bollhagen International GmbH. Any use - even in part - is not permitted without the written permission of Hedwig Bollhagen International GmbH. The image rights of the images used are the property of their respective owners. All mentioned and shown trademarks (TM) are registered trademarks of their respective owners.
Liability notice
Hedwig Bollhagen International GmbH assumes no responsibility for the topicality, correctness or completeness of the information provided. Despite careful control, Hedwig Bollhagen International GmbH assumes no liability for the content of external links. The responsibility for the linked pages offered on this website lies exclusively with the respective operator.
Privacy Policy
Google Analytics
This website uses Google Analytics, a web analytics service provided by Google Inc. ("Google"). Google Analytics uses so-called "cookies", text files that are stored on your computer and that allow an analysis of the use of the website by you. The information generated by the cookie about your use of this website (including your IP address, but which is anonymized using the _anonymizeIp () method so that it can no longer be assigned to a port) will be transmitted to a Google server in the United States and saved there. Google will use this information for the purpose of evaluating your use of the website, compiling reports on website activity for website operators, and providing other services related to website activity and internet usage. Google may also transfer this information to third parties if required by law or as far as third parties process this data on behalf of Google. Google will never associate your IP address with other Google data. You can prevent the installation of cookies by setting your browser software accordingly; however, we point out that in this case you may not be able to use all functions of this website to the full extent. By using this website, you consent to the processing of data about you by Google in the manner and for the purposes set out above.
You may opt-out of Google Analytics' collection of data for the future by installing a deactivation add-on for your browser: (http://tools.google.com/dlpage/gaoptout?hl=de)
Personal data will not be disclosed or used for any purpose other than that stated. You have the right to receive information about your personal stored data free of charge upon request. In addition, you have the right to correct incorrect data, blocking or deletion.
Cookies
Our website partly uses cookies, which are small text files that are stored on the user's computer. Most of the cookies used by the site are so-called "session cookies". They will be automatically deleted after the end of the Internet offer of Hedwig Bollhagen International GmbH. Of course, the Internet offer can also be viewed without cookies. In order to prevent the storage of cookies, the "Do not accept cookies" browser settings must be selected. If no cookies are accepted by the browser, the functionality of this website may be limited.
Usage of Facebook Social Plugins
Our website uses social plugins ("plugins") of the social network facebook.com, which is operated by Facebook Inc., 1601 S. California Ave, Palo Alto, CA 94304, USA ("Facebook"). The plugins are marked with a Facebook logo or the addition "Facebook Social Plugin".
If you visit a website of our website that contains such a plugin, your browser establishes a direct connection to the Facebook servers. The content of the plugin is transmitted by Facebook directly to your browser and incorporated by him into the website. By integrating the plugins Facebook receives the information that you have accessed the corresponding page of our website. If you are logged in to Facebook Facebook can assign the visit to your Facebook account. If you interact with the plugins, for example, press the "Like" button or leave a comment, the corresponding information is transmitted from your browser directly to Facebook and stored there. The purpose and scope of data collection and the further processing and use of the data by Facebook, as well as your rights in this regard and setting options for the protection of your privacy, please refer to the privacy policy of Facebook.
If you do not want Facebook to collect data about you via our website, you must log out of Facebook before visiting our website.